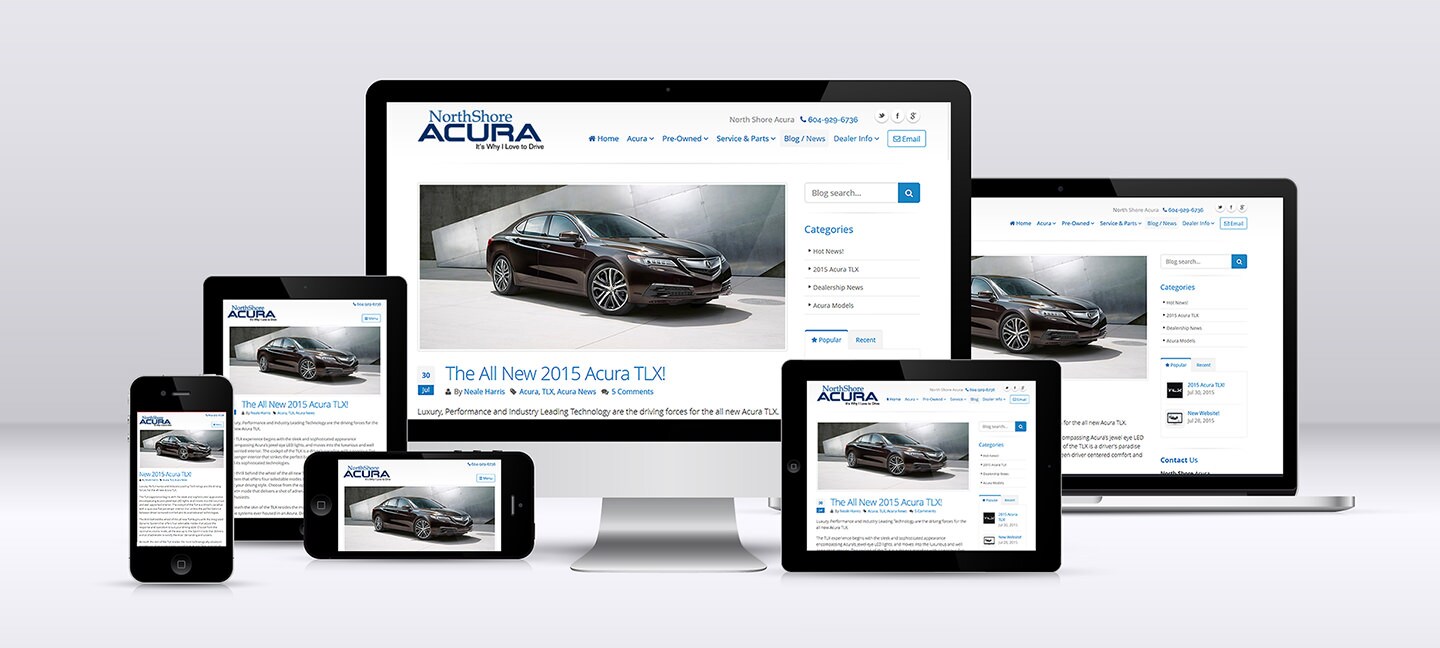 TOur New Website!
We are proud to unveil our new NorthShoreAcura.com website! In line with our strong focus on the customer, we didn't want our site to be like the rest of the crowd. So we set out to find out what it was that you, our customer, actually wanted when you used a dealer website.
Well it turns out to be quite different from the websites that we were used to!
Some of it wasn't surprising. You wanted the site to be easy to use, easy to read, and you want to find the information you want quickly, and without all the clutter. I.E. Keep it simple. Okay, so far so good.
It also turns out that you are checking the website for information on your Smartphone. And on your touch tablets. On your super high resolution large screen computer monitor. On your large screen TV. On your mini-notebook, your old office computer or on your "swipeable" surface tablet. And everything in between!
So you wanted it to be easy to use on whatever kind of device that YOU are using, regardless of the type of device, how tiny or large the screen size is, and whether it is mouse or touch based. You just want it to work, work well, and to be useful.
It was a tall order indeed! But it was right in line with our philosophy of focussing on the customer's needs. So we set out to try and deliver the "impossible". In the end, only you can judge how well we have done. We certainly hope that you like what you see!
Date Posted: August 25, 2016