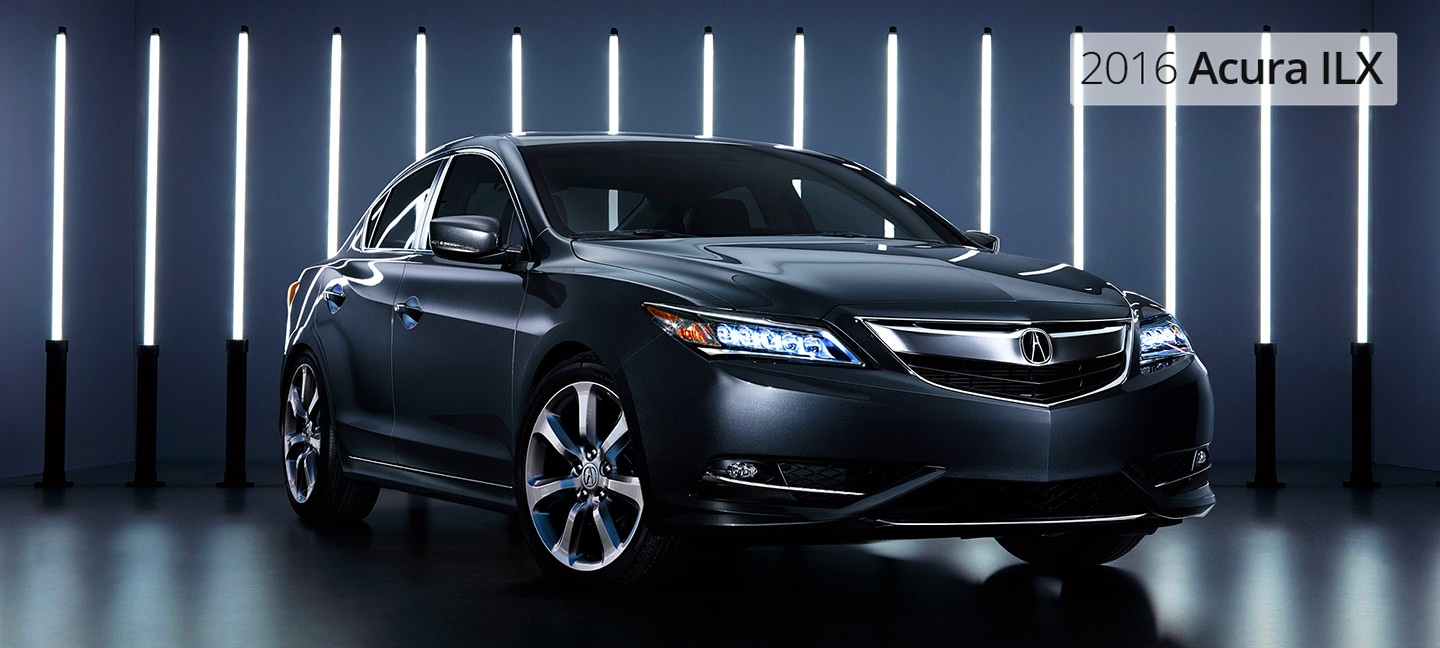 It's Almost Here!
We are incredibly excited for the arrival of the all New and Refreshed 2016 ILX! Acura has promised us that the New ILX will be a crowd pleaser. Aimed at the entry level luxury car market it will be host to all the latest technologies. The host of features that will be found on the all new ILX are the addition of AcuraWatch Driver Assist, Adaptive Cruise Control, Lane Keeping Assist, Road Departure Mitigation, even Pedestrian Sensing capabilities!
Inside the cockpit of the 2016 ILX, Acura enthusiasts and those new to the brand will be excited with the multi-use display made of up an upper 8 inch screen and lower 7 inch touch screen. Every feature will literally be at your finger tip. Blind spot cameras as well as cross traffic monitors enhance the safety and visibility in and out of the ILX. Enjoy all these features while being nestled in luxurious leather seating with Euro-style stitching on the steering wheel and shifter, as well as all new silver trim on the dash.
From the outside the ILX stands out with many styling upgrades. The front and rear fascias, front grill and rear LED lights have been completely redesigned. Step up to the incoming 2016 ILX A SPEC and you will definitely stand out. 18 inch rims, side sill trim, trunk spoiler, fog lights and more, are sure to give the sporty look you are after.
One of the biggest upgrades, we are told, will be in the powertrain. Acura has promised us a big upgrade with the engine being upgraded from the current 2.0L to an all new 2.4L DOHC i-Vtec engine. Thanks to the TLX Powertrain being handed over to the ILX, the horsepower gain is a whopping 51 HP, with 40 lb of torque. We are super excited to feel the difference, especially when it will be paired with an 8 speed dual clutch transmission with paddle controlled Sport Shift. Acura has led the way with this new transmission as it will be the world's first Dual Clutch Transmission with a torque converter. The thrill of driving is going to be taken to the next level!
We are excited at the arrival of the first new 2016 ILX in February. Keep checking in with us to hear when it's here! Current CSX, TSX and ILX owners will definitely want to come and see this car.
Date Posted: January 28, 2016